Posts for: November, 2017
By Dr. Stephanie ML Wong, DMD, Inc.
November 26, 2017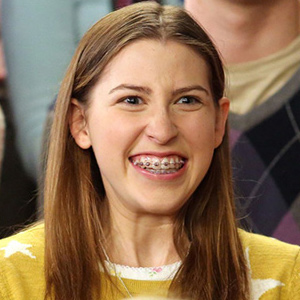 Fans of the primetime TV show The Middle were delighted to see that high school senior Sue, played by Eden Sher, finally got her braces off at the start of Season 6. But since this popular sitcom wouldn't be complete without some slapstick comedy, this happy event is not without its trials and tribulations: The episode ends with Sue's whole family diving into a dumpster in search of the teen's lost retainer. Sue finds it in the garbage and immediately pops it in her mouth. But wait — it doesn't fit, it's not even hers!
If you think this scenario is far-fetched, guess again. OK, maybe the part about Sue not washing the retainer upon reclaiming it was just a gag (literally and figuratively), but lost retainers are all too common. Unfortunately, they're also expensive to replace — so they need to be handled with care. What's the best way to do that? Retainers should be brushed daily with a soft toothbrush and liquid soap (dish soap works well), and then placed immediately back in your mouth or into the case that came with the retainer. When you are eating a meal at a restaurant, do not wrap your retainer in a napkin and leave it on the table — this is a great way to lose it! Instead, take the case with you, and keep the retainer in it while you're eating. When you get home, brush your teeth and then put the retainer back in your mouth.
If you do lose your retainer though, let us know right away. Retention is the last step of your orthodontic treatment, and it's extremely important. You've worked hard to get a beautiful smile, and no one wants to see that effort wasted. Yet if you neglect to wear your retainer as instructed, your teeth are likely to shift out of position. Why does this happen?
As you've seen firsthand, teeth aren't rigidly fixed in the jaw — they can be moved in response to light and continuous force. That's what orthodontic appliances do: apply the right amount of force in a carefully controlled manner. But there are other forces at work on your teeth that can move them in less predictable ways. For example, normal biting and chewing can, over time, cause your teeth to shift position. To get teeth to stay where they've been moved orthodontically, new bone needs to form around them and anchor them where they are. That will happen over time, but only if they are held in place with a retainer. That's why it is so important to wear yours as directed — and notify us immediately if it gets lost.
And if ever you do have to dig your retainer out of a dumpster… be sure to wash it before putting in in your mouth!
If you would like more information on retainers, please contact us or schedule an appointment for a consultation. You can learn more in the Dear Doctor magazine articles "The Importance of Orthodontic Retainers" and "Why Orthodontic Retainers?"
By Dr. Stephanie ML Wong, DMD, Inc.
November 11, 2017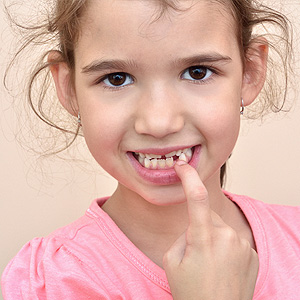 Watching your newborn develop into a toddler, then an elementary schooler, a teenager, and finally an adult is one of the most exciting and rewarding experiences there is. Throughout the years, you'll note the passing of many physical milestones — including changes that involve the coming and going of primary and permanent teeth. Here are some answers to frequently asked questions about children's dental development.
When will I see my baby's first tooth come in?
The two lower front teeth usually erupt (emerge from the gums) together, between the ages of 6 and 10 months. But your baby's teeth may come earlier or later. Some babies are even born with teeth! You will know the first tooth is about to come in if you see signs of teething, such as irritability and a lot of drooling. The last of the 20 baby teeth to come in are the 2-year molars, so named for the age at which they erupt.
When do kids start to lose their baby teeth?
Baby teeth are generally lost in the same order in which they appeared, starting with the lower front teeth around age 6. Children will continue to lose their primary teeth until around age 12.
What makes baby teeth fall out?
Pressure from the emerging permanent tooth below the gum will cause the roots of the baby tooth to break down or "resorb" little by little. As more of the root structure disappears, the primary tooth loses its anchorage in the jawbone and falls out.
When will I know if my child needs braces?
Bite problems (malocclusions) usually become apparent when a child has a mixture of primary and permanent teeth, around age 6-8. Certain malocclusions are easier to treat while a child's jaw is still growing, before puberty is reached. Using appliances designed for this purpose, orthodontists can actually influence the growth and development of a child's jaw — to make more room for crowded teeth, for example. We can discuss interceptive orthodontics more fully with you at your child's next appointment.
When do wisdom teeth come in and why do they cause problems?
Wisdom teeth (also called third molars) usually come in between the ages of 17 and 25. By that time, there may not be enough room in the jaw to accommodate them — or they may be positioned to come in at an angle instead of vertically. Either of these situations can cause them to push against the roots of a neighboring tooth and become trapped beneath the gum, which is known as impaction. An impacted wisdom tooth may lead to an infection or damage to adjacent healthy teeth. That it is why it is important for developing wisdom teeth to be monitored regularly at the dental office.
If you have additional questions about your child's dental development, please contact us or schedule a consultation. You can also learn more by reading the Dear Doctor magazine articles "Losing a Baby Tooth" and "The Importance of Baby Teeth."