Posts for: July, 2019
By Dr. Stephanie ML Wong, DMD, Inc.
July 15, 2019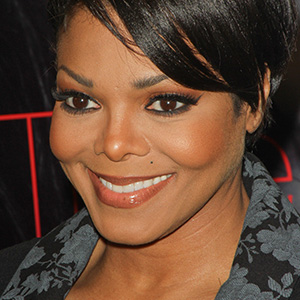 Multi-platinum recording artist Janet Jackson has long been known for her dazzling smile. And yet, Jackson admitted to InStyle Magazine that her trademark smile was once a major source of insecurity. The entertainer said, "To me, I looked like the Joker!" It was only after age 30 that the pop icon came to accept her unique look.
Jackson is not alone. A study commissioned by the American Association of Orthodontists found that more than one third of U.S. adults are dissatisfied with their smile. But there's good news—modern dentistry can correct many flaws that can keep you from loving your smile, whether you're unhappy with the color, size, or shape of your teeth. Here are some popular treatments:
Professional teeth whitening: Sometimes a professional teeth whitening will give you the boost you need. In-office whitening can dramatically brighten your smile in just one visit.
Tooth-colored fillings: If you have silver-colored fillings on teeth that show when you smile, consider replacing them with unnoticeable tooth-colored fillings.
Dental bonding: If you have chipped, cracked, or misshapen teeth, cosmetic bonding may be the fix you're looking for. In this procedure, tooth colored material is applied to the tooth's surface, sculpted into the desired shape, hardened with a special light, and polished for a smooth finish.
Porcelain veneers: Dental veneers provide a natural-looking, long-lasting solution to many dental problems. These very thin shells fit over your teeth, essentially replacing your tooth enamel to give you the smile you desire.
Replacement teeth: Is a missing tooth affecting your self-confidence? There are several options for replacing missing teeth, from a removable partial denture to a traditional fixed bridge to a state-of-the-art implant-supported replacement tooth. Removable partial dentures are an inexpensive way to replace one or more missing teeth, but they are less stable than non-removable options. Dental bridges, as the name implies, span the gap where a tooth is missing by attaching an artificial tooth to the teeth on either side of the space. In this procedure, the teeth on both sides of the gap must be filed down in order to support the bridgework. Dental implants, considered the gold standard in tooth replacement technology, anchor long-lasting, lifelike replacements that function like natural teeth.
After coming to embrace her smile, Jackson asserted, "Beautiful comes in all shapes, sizes, and colors." If you don't feel that your smile expresses the beauty you have inside, call our office to schedule a consultation. It's possible to love your smile. We can help.
For more information, read Dear Doctor magazine article "How Your Dentist Can Help You Look Younger."
By Dr. Stephanie ML Wong, DMD, Inc.
July 05, 2019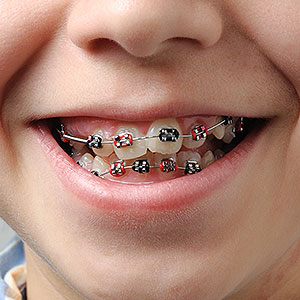 Bite problems aren't limited to teeth simply out of position. The problem could be some teeth aren't there—visibly, that is. They still exist below the gums and bone, but they've been crowded out and blocked from erupting. We call this condition impaction.
Any tooth can become impacted and affect the bite, but a person's smile suffers more if it involves visible front teeth. This is especially so if the teeth in question are upper canines or "eye teeth"—the smile doesn't look normal without these pointed teeth on either side of the central and lateral incisors.
Impacted teeth can also contribute to more than a cosmetic problem: they're more susceptible to abscesses (pockets of infection) or root damage both to themselves or neighboring teeth. To minimize these potential health issues, we'll often remove impacted teeth surgically (as is often done with wisdom teeth).
But because of their important role in not only appearance but also bite function, we may first try to assist impacted canines to fully erupt before considering extraction. It takes a bit of orthodontic "magic," but it can be done.
Before we can make that decision, though, we want to precisely locate the impacted teeth's positions and how it may affect other teeth. This initial evaluation, often with advanced diagnostics like CT scanning or digital x-rays, helps us determine if the impacted teeth are in a workable position to save. If they're not, we may then need to consider removing them and ultimately replacing them with a dental implant or similar restoration.
But if their position is workable and there are no other impediments, we can proceed with helping them erupt. To do this we'll have to first expose them by creating a small opening in the gums through minor surgery. We then bond a small bracket to the tooth, to which we'll attach a small chain that we then attach to orthodontic braces. This enables us to exert continuous pressure on the tooth.
Over time, the pressure coaxes the tooth to erupt. We may still need to apply other forms of orthodontics and cosmetic procedures, but using this procedure to rescue impacted canines can produce a healthier and more attractive smile.
If you would like more information on treating complex bite problems, please contact us or schedule an appointment for a consultation. You can also learn more about this topic by reading the Dear Doctor magazine article "Exposing Impacted Canines."