Posts for tag: dental implant
By Dr. Stephanie ML Wong, DMD, Inc.
July 19, 2020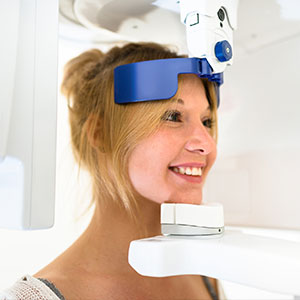 Nothing beats the form and function of a real tooth—but dental implants come pretty close. That's why they're tops among both dentists and patients for replacing missing teeth.
Much of an implant's functionality and durability can be credited to its material construction, from the titanium metal post imbedded in the jawbone to the lifelike porcelain crown attached at its other end. But an implant's "nuts and bolts" isn't the only reason why this premier dental restoration is so popular: A good portion of their success comes from the adjunct support provided by digital technology.
Without this varied array of computer-based applications used in planning, designing and installing them, implants couldn't produce the level of satisfactory outcomes they currently do. Here then are a few of the high-tech tools dentists use to make sure your implants result in a winning smile.
CBCT scanning. Implant placement requires a high degree of precision often complicated by various anatomical structures like nerves, blood vessels and sinuses within the gums and jaws. Cone Beam Computer Tomography (CBCT) scanners rotate around a patient's head, taking hundreds of digital x-ray images that are then assembled into a 3-D model image. Dentists can view this model from various angles to identify obstacles and better pinpoint the best implant locations.
Digital impressions. Dentists can also create a 3-D digital impression model of the inside of a patient's mouth that can give them views of their current teeth and gums from any angle. This aids in determining the size and type of implant so that it blends seamlessly with remaining teeth. A digital impression can also provide both the dentist and patient a preview appearance of their future smile after treatment.
3-D printed surgical guides. To accurately drill the implant site during surgery, dentists often create a custom-made device called a surgical guide that fits into the patient's mouth during the procedure. Using results from scanning and digital impressions, highly accurate guides can be created with a 3-D printer. This further ensures that the implant will be in the exact best location for the most attractive and functional outcome.
Implantology is as much art as it is science in achieving a beautiful smile. These and other digital tools help make that desirable end a reality.
If you would like more information on dental implants, please contact us or schedule an appointment for a consultation.
By Dr. Stephanie ML Wong, DMD, Inc.
January 15, 2014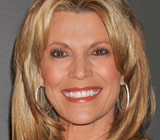 As the co-host of one of America's most beloved television game shows, Wheel of Fortune, Vanna White is recognized for her beautiful gowns and her dazzling smile. However, during an exclusive interview with Dear Doctor magazine, she shared her experiences with cosmetic dentistry. "I had a bridge put in probably 30 years ago where I had a tooth pulled and there was a space," Vanna said.
Prior to having a permanent tooth pulled, most people are concerned with what can be done to replace it. It's important to follow through and do exactly that. This is especially true with back teeth. Just because you can't see them, it doesn't mean you won't face problems if they are not replaced.
For example, did you know that missing posterior (back) teeth can lead to a wide array or problems with the remaining teeth, muscles, ligaments, joints and jaw bones? This includes:
A decrease in chewing efficiency that in turn can impact your diet, nutrition and overall health
Excessive erosion or wear of remaining teeth
Tipping, migration, rotation and even loss of adjacent remaining teeth
Painful jaw problems such as Temporomandibular Dysfunction (TMD)
One treatment option is to follow in Vanna's footsteps and consider a fixed bridge. This is an excellent option when dental implants won't work. And through our artistry, we can easily blend them in color and appearance with your surrounding teeth.
When implants are possible, they represent the best option. They are easily maintained and are a durable, long-lasting solution that can increase bite support.
To learn more about this topic, continue reading the Dear Doctor magazine article "Replacing Back Teeth." Or if you are already missing a permanent tooth, you can contact us today to schedule an appointment so that we can conduct a thorough examination. We will also address any questions you have as well as your treatment options. And if you want to read the entire feature article on Vanna White, continue reading "Vanna White."