Posts for tag: oral cancer
By Dr. Stephanie ML Wong, DMD, Inc.
May 20, 2020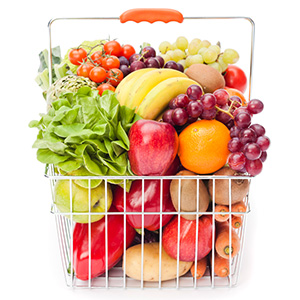 Oral cancer is one of the more dangerous malignancies people face. But there are ways you can reduce your risk of this deadly disease through changes in lifestyle habits and behaviors.
Two of the better known behaviors for increased oral cancer risk are immoderate consumption of alcohol and the use of tobacco, particularly chewing tobacco and snuff. Eliminating these, especially the latter, can vastly improve your odds of avoiding cancer. Another factor is a strain of the human papilloma virus (HPV 16) that's transmitted sexually, which you can avoid through safe sex practices.
In addition to these lifestyle changes, there's one more you should make to lower your oral cancer risk: adjustments to your diet. Research over the last half century has provided ample evidence of a link between the foods we eat and our risk of all types of cancers, including oral.
The biggest concern is over certain elements in some foods that can damage DNA, the molecular "operating instructions" that regulate the formation and function of our bodies' cells. These elements are collectively known as carcinogens because of their role in cancer formation.
An example of a carcinogen is a group of chemicals called nitrosamines. These form during preservation processes using nitrites in meats like bacon or ham. They're also found in beer or certain preserved fish. To limit your consumption of nitrosamines, you should reduce these and other processed products and replace them with fresh fruits and vegetables, or organic meats and dairy products.
Our DNA can also be damaged by unstable molecules called free radicals that arise during normal cellular function. But there are also substances known as antioxidants that help protect the cells from free radical damage. Many plant-based foods contain nutrients like vitamins C and E that have antioxidant properties, so including them in your diet could help reduce your oral cancer risk.
Several clinical studies over the years have been consistent in their findings that a diet rich in fresh fruits and vegetables can reduce the risk of oral or throat cancers, as well as other forms of cancer. Making changes to your diet in that direction, plus other lifestyle changes, could help you avoid this devastating oral disease.
If you would like more information on preventing oral cancer, please contact us or schedule an appointment for a consultation. You can also learn more about this topic by reading the Dear Doctor magazine article "Diet and Prevention of Oral Cancer."
By Dr. Stephanie ML Wong, DMD, Inc.
August 29, 2014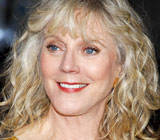 After her husband, producer Bruce Paltrow, succumbed to oral cancer in 2002, actress Blythe Danner made it her mission to help save other families from the heartache she and her children (Jake and Gwyneth Paltrow) suffered with his loss. Now active with the Oral Cancer Foundation, Blythe uses her fame to bring awareness to the disease, which she says she and her family knew very little about before Bruce received his diagnosis.
In an interview with People magazine, Blythe said she believes her husband's cancer could have been detected earlier if the family had been alert to the symptoms.
"For months I had noticed Bruce's voice was hoarse," she said. "I started asking him to see a doctor. But he kept saying, 'No, no, no, I'm fine.' "
When a lump became visible in his neck, he did go to the doctor and found he had a tumor in his throat. The cancer eventually spread to his lymph nodes. Compounding Blythe's sadness is the feeling that she might have been able to do something to prevent her husband's death.
"I feel tremendously guilty," she told the magazine, noting that she wishes she had simply insisted her husband get himself checked out. "Education and early detection are so important," she said of her campaign to raise awareness. "That's why I'm doing this."
Though Bruce Paltrow was a smoker, it's important to note that young, non-smokers comprise the fastest-growing segment of the population being diagnosed with the disease. That's because a sexually transmitted virus known as HPV16 is now a major cause of oral cancer.
Oral cancer screenings are yet another good reason to make regular semi-annual visits to the dentist. We have the training to notice oral abnormalities, and to monitor and/or biopsy any suspicious lesions. At your oral cancer screening, we will feel your neck for lumps and inspect your lips and all inside surfaces of the mouth, including the back of your throat.
Of course, if you or a loved one experience persistent hoarseness, white or red patches or other changes in your mouth or tongue that don't go away in a few weeks, please don't hesitate to come in and see us.
If you have any concerns about oral cancer, please contact us or schedule an appointment for a consultation. You can learn more about the disease in the Dear Doctor magazine article "Oral Cancer."
By Dr. Stephanie ML Wong, DMD, Inc.
March 03, 2014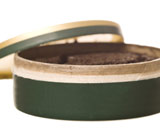 Chewing tobacco, especially among young athletes, is considered fashionable — the "cool" thing to do. Many erroneously think it's a safe alternative to smoke tobacco — it is, in fact, the source of numerous health problems that could ultimately lead to disfigurement or even death.
Chewing or dipping tobacco is especially linked with the sport of baseball. Its traditions in baseball go back to the late Nineteenth Century when players chewed to keep their mouths moist on dusty fields. The habit hit its greatest stride after the surgeon general's warning on cigarettes in the late 1950s. Now, players wishing to emulate their major league heroes are prone to take up chewing tobacco at an early age.
But the habit comes with a price tag. Individuals who chew tobacco are more susceptible to oral problems like bad breath, mouth dryness, or tooth decay and gum disease. Users also increase their risk for sexual dysfunction, cardiopulmonary disease (including heart attack and stroke) and, most notably, oral cancer.
Derived from the same plant, chewing and smoke tobacco share a common trait — they both contain the highly addictive drug nicotine. Either type of user becomes addictive to the nicotine in the tobacco; and like smoking, a chewing habit can be very difficult to stop.
Fortunately, many of the same treatments and techniques for quitting smoking can also be useful to break a chewing habit. Nicotine replacement treatments like Zyban or Chantix have been shown effective with tobacco chewing habits. Substituting the activity with gum chewing (non-nicotine, and with the sweetener Xylitol), or even an herbal dip can also be helpful.
Like other difficult processes, it's best not to try to quit on your own. You should begin your efforts to quit with a consultation with your doctor or dentist — they will be able to prescribe cessation medications and provide other suggestions for quitting. You may also find it helpful to visit a behavioral health counselor or attend a tobacco cessation support group.
Rather than just one approach, successful quitting usually works best with a combination of techniques or treatments, and perhaps a little trial and error. The important thing is not to give up: the improvements to your dental health — and life — are worth it.
If you would like more information on quitting chewing tobacco, please contact us or schedule an appointment for a consultation. You can also learn more about this topic by reading the Dear Doctor magazine article "Quitting Chewing Tobacco."