Posts for tag: x-rays
By Dr. Stephanie ML Wong, DMD, Inc.
April 05, 2021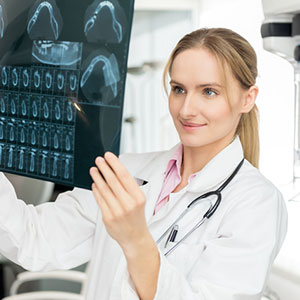 Imagine that the IRS wants to audit you, but the dog ate your receipts. Or you hit a $50 million Lotto jackpot, but your ticket went through the wash. Or maybe you're about to see your new dentist, but you don't have your past dental records.
Humdrum as they may seem, records are important—so much so that they have their own month. That's right: April is Records and Information Management Month. Though perhaps not as exciting as National Poetry Month, this is still a good time to consider how records keep your life and health on track—especially regarding your mouth.
Your dental records contain information on all your office visits, imaging (yep, all those x-rays), diagnoses and treatments. Just like other healthcare records, they're privacy-protected under The Health Insurance Portability and Accountability Act (HIPAA).
Your dental records may also contain information about other aspects of your overall health that could impact your long-term dental care. With all that information, dental records are important to your ongoing care, and should be available wherever you receive treatment—even if you change to a new dentist.
Which can happen? Your long-time dentist may retire—or maybe you move to another state. You may just decide you'd be happier with another dentist. But regardless of why your provider changes, your dental needs don't.
Without your records, your new dentist starts your care virtually from scratch, having to generate a new patient history and perform additional x-rays or examinations. And they won't have the benefit of nuances available to a dentist who may have treated you for a long time. But with your dental records in hand, they can often pick up where your other dentist left off without missing a beat.
It's in your oral health's best interest, then, to ensure your dental records transfer from your former dentist to your new one. Legally, these records are the property of the dentist, but you're entitled to a copy or to have them transmitted directly to another provider. You may, however, have to pay for any supplies and labor involved with printing, copying or mailing the records.
Do you feel awkward asking your former dentist to send your records to a new one? Not a problem—ask your new dentist to request them for you. Even if you have an unpaid balance, your former dentist is legally required to comply with the transfer.
When it comes to your oral health, "What is past is prologue." The dental care you receive today and tomorrow depends on the care you received yesterday. Your dental records help make sure it's a seamless progression.
If you would like more information about the importance of dental records, please contact us or schedule a consultation.
By Dr. Stephanie ML Wong, DMD, Inc.
April 02, 2014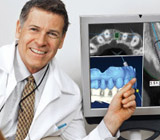 There's no question that x-ray imaging has transformed how we diagnose and treat dental problems. But traditional x-rays have at least one limitation — they are two-dimensional portraits that can only provide a portion of the information available. If you could view the interior of teeth or other mouth structures in three dimensions, you would have access to more detail about their conditions.
Computerized axial tomography (CAT) scanning has brought that third dimensional view to physicians generally and, in more recent years, to dentists. The latest development in this technology is known as Cone Beam Computed Tomography (CBCT). A CBCT emits a spiral of x-rays that form a cone-shaped beam that is caught on detectors. Using digital geometry, the CBCT then generates a three-dimensional image by precisely "layering" this large series of two-dimensional images caught by the detectors on top of each other.
CBCT is already making a significant impact in dentistry and its related specialties. Dentists now can visualize with amazingly precise detail the three-dimensional anatomy of the teeth, jaws, facial bone and other structures in the head and neck area. Orthodontists can examine the growth stages of a patient's teeth eruption to better prepare treatment strategies. Oral surgeons can determine the precise location of impacted teeth and their exact proximity to nerves and sinuses. And, periodontists who specialize in gum disease and treatment can better determine the level of bone loss and gum attachment for more accurate diagnoses and effective treatment.
While a CBCT delivers a higher dose of x-rays than a traditional panoramic radiograph, it actually delivers a lower dosage than a digital standard 18 film full mouth series or than conventional medical CT scanners. The field of view also determines the level of x-ray exposure — the smaller the field of view (and more concentrated the x-rays) the higher the dosage and the better detail of anatomy.
The good news, though, is that a low dosage CBCT scan can still provide a level of detail that can provide dentists with a very accurate view of anatomical features, including bone density and mass, in three dimensions. That capability can vastly elevate the accuracy of diagnoses and lay the groundwork for effective dental treatment.
If you would like more information on the uses of CBCT scanning to help you maintain dental health, please contact us or schedule an appointment for a consultation. You can also learn more about this topic by reading the Dear Doctor magazine article "CAT Scans in Dentistry."