Posts for: August, 2016
By Dr. Stephanie ML Wong, DMD, Inc.
August 23, 2016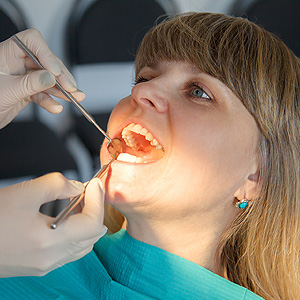 Since the late 19th Century, dentists have used established protocols to successfully prevent and treat tooth decay. But there've been changes to this approach the last few years to improve its effectiveness, changes we now refer to as Minimally Invasive Dentistry or MID.
The older approach for treating dental caries (tooth decay) follows the protocols established by Dr. G.V. Black, considered the father of modern dentistry. Black advocated removing not only decayed structure but also some of the healthier but vulnerable portions of a tooth, to avoid further decay and make the tooth easier to clean. This resulted in larger fillings, although they've become smaller as dental techniques have advanced.
MID, on the other hand, aims to remove as little tooth structure as possible while still effectively treating and preventing future decay. To achieve that goal we begin first with a complete assessment of a patient's individual decay risk, known as Caries Management By Risk Assessment (CAMBRA).
With CAMBRA, we're looking at other factors besides individual tooth health: a patient's hygiene, lifestyle and dietary habits; the types and amount of bacteria present; and the quality of saliva flow, needed to neutralize mouth acid. With these the results we develop a customized prevention and treatment strategy.
MID also focuses on detecting dental caries as early as possible. Besides traditional x-rays, we're beginning to use other methods like dental microscopes, laser fluorescence, infrared photography or optical scanning. Early detection leads to early intervention, and with techniques that are much less invasive than the traditional approach.
The new approach also changes how we repair decayed teeth. We're increasingly using air abrasion, a technology that uses fine particles in a pressurized air stream to remove softer decayed tooth material and less healthy structure than the traditional dental drill. We're also using composite resin and other advanced materials for filings: these tooth-colored materials are stronger than previous versions and are quickly taking the place of metal amalgam, requiring less structural removal to accommodate them.
MID's core principles are early disease detection, proactive prevention and treatment with less structural removal. With this enhanced approach to effective dentistry, we're keeping your teeth healthy with minimal discomfort, lower costs and less long-term impact.
If you would like more information on the benefits of the MID approach, please contact us or schedule an appointment for a consultation.
By Dr. Stephanie ML Wong, DMD, Inc.
August 08, 2016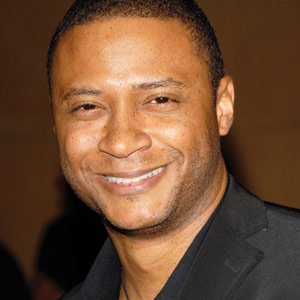 Can you have healthy teeth and still have gum disease? Absolutely! And if you don't believe us, just ask actor David Ramsey. The cast member of TV hits such as Dexter and Arrow said in a recent interview that up to the present day, he has never had a single cavity. Yet at a routine dental visit during his college years, Ramsey's dentist pointed out how easily his gums bled during the exam. This was an early sign of periodontal (gum) disease, the dentist told him.
"I learned that just because you don't have cavities, doesn't mean you don't have periodontal disease," Ramsey said.
Apparently, Ramsey had always been very conscientious about brushing his teeth but he never flossed them.
"This isn't just some strange phenomenon that exists just in my house — a lot of people who brush don't really floss," he noted.
Unfortunately, that's true — and we'd certainly like to change it. So why is flossing so important?
Oral diseases such as tooth decay and periodontal disease often start when dental plaque, a bacteria-laden film that collects on teeth, is allowed to build up. These sticky deposits can harden into a substance called tartar or calculus, which is irritating to the gums and must be removed during a professional teeth cleaning.
Brushing teeth is one way to remove soft plaque, but it is not effective at reaching bacteria or food debris between teeth. That's where flossing comes in. Floss can fit into spaces that your toothbrush never reaches. In fact, if you don't floss, you're leaving about a third to half of your tooth surfaces unclean — and, as David Ramsey found out, that's a path to periodontal disease.
Since then, however, Ramsey has become a meticulous flosser, and he proudly notes that the long-ago dental appointment "was the last we heard of any type of gum disease."
Let that be the same for you! Just remember to brush and floss, eat a good diet low in sugar, and come in to the dental office for regular professional cleanings.
If you would like more information on flossing or periodontal disease, please contact us today to schedule an appointment for a consultation. You can also learn more by reading the Dear Doctor magazine article "Understanding Gum (Periodontal) Disease."